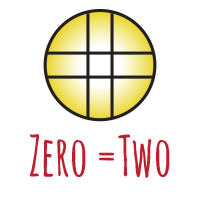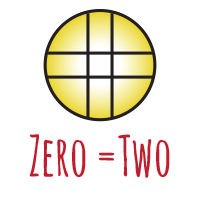 Zero Equals Two is a blog on magical news and culture sponsored by U.S. Grand Lodge, O.T.O. A diverse collective of contributors comb the worlds of magick, art, science, history, philosophy, and more every day for articles and events of interest to Thelemites and other modern free-thinkers and explorers, collecting them on this blog for your enjoyment.
Recent posts
Lewis Masonic Publishes The Art and Science of Initiation
2019/06/21

The UK publisher Lewis Masonic has released The Art and Science of Initiation edited by Jediah French and Angel Millar.

The book features chapter on "Initiation into Aleister Crowley's Magick" (discussing O.T.O. and A∴A∴) by noted Thelemic author Dr. Richard Kaczynski. The publisher's descriptions sez:

"Freemasonry is the largest and most public of the philosophical fraternal orders, and at its heart lies the process of initiation for instructing new members. What exactly is the process of initiation? How did it originate? What changes does it seek to bring about in the candidate? How does it work? More importantly, why is it so integral to Freemasonry?

"Through essays written by Freemasons, scholars of history, and mainstream authors and practitioners, The Art and Science of Initiation illuminates the theory and practice of various mystical/philosophical traditions and their processes of initiation. This book takes the reader into the heart of the initiatic experience. The method by which to enter into communion with spiritual worlds and reach higher levels of consciousness and soul maturation—i.e., initiation—remains as relevant for us today as it was for the people of antiquity."

order your copy here: https://www.lewismasonic.co.uk/esoteric/the-art-and-science-of-initiation.htm.

A Feast for the 2019 Summer Solstice
2019/06/21

Today, 21 June 2019, is the Summer Solstice, and with it comes celebration. As you no doubt already know, it's the longest day of the year; that is, we get more sun in these 24 hours than we will until the next Summer Solstice. In Winter we celebrate the opposite end of the spectrum.

Are you walking on sunshine? The summer solstice is Friday, says USA Today.

Express offers Summer solstice rituals: How to celebrate the start of summer this week.

Newsweek asks, When Is the First Day of Summer and Why Is It the Longest Day of the Year?

Bustle reports 5 Zodiac Signs The 2019 Summer Solstice Will Affect The Least.

It is written in Liber AL vel Legis II:36, "There are rituals of the elements and feasts of the times." We offer some recipes that may enhance your feast.


Penguin Publishing Revised Edition of The Sacred Alignments and Sigils
2019/06/21

Penguin/Random House has announced the October publication of the second revised edition of The Sacred Alignments and Sigils by Robert Podurski. The publisher's website states"

The Sacred Alignments and Sigils is a breakthrough in modern occult studies. Author and practitioner Robert Podurski shares his discovery and development of the Grid Sigil–a tool for exploring the mysteries of embodiment and unity that bridges Enochian Magick with Sparean sigilization. The Grid is an astral manifestation of the tetragrammaton; it can be used for inner plane exploration or macrocosmic operations. Properly constructed, it emanates the power of the four elements bound by spirit in the space/time continuum. This text offers readers a variety of techniques for using the Grid Sigil, and is an essential guidebook for understanding the connection between Enochian Magick, geomagnetism, shamanism, and other facets of eastern and western esotericism. Close attention is paid to critical metaphysical thought through in-depth analysis based in science, metaphysics, philosophical speculation, and illustrations.

https://www.penguinrandomhouse.ca/books/608724/the-sacred-alignments-and-sigils-by-robert-podgurski/9781623174217.

Light Up Pantancle Phone Charger
2019/06/20

OKEH! I KNOW THIS IS STUPID AND SUPERCILLIOUS – but, do NOT front — YOU WANT ONE of these wireless chargers constructed to look like a pantacle that lights up in circular waves once you've placed you phone on it for charging.

This is what that looks like: https://www.youtube.com/watch?v=WYWra030vf8.

Order yours!

https://www.ctoom.com/product/magic-circle-wireless-phone-charger-for-iphone-samsung-huwei/.

NEKROPHILE full set – Genesis Breyer P-Orridge
2019/06/20

HARRPUMPH! I don't know how I missed last year's publication of NEKROPHILE full set by Genesis Breyer P-Orridge… but I did. However it seems like there are still copies available for 65Euro – NOT CHEAP but considering what what a lot of occult books go for new, let alone after a couple years, not horrible. The publisher's site says:

Published by Timeless Ed. – 2018 – France
25 x 32 cm – 284 pages in 2 volumes – Hardcovers

Limited to 50 copies

This is set is composed of "Archives & Documents" in cream version and  "Prophecies & Messages" in red & golden version

Timeless is extremely pleased to present something truly unique! You might have seen Gen mention preparing the publication of h/er notebooks in the recent NY Times article. (https://www.nytimes.com/2018/11/09/arts/music/genesis-p-orridge-throbbing-gristle.html)

This is it: culled from h/er private mostly unpublished archives, the 1st volume called "Archives and Documents" presents 152 full colour pages of crucial early art terrorism like h/er little seen Nekrophile zine, reproduced here in full. Nekrophile magazine was conceived in 1968 by GPO as a sole and only issue. The collages, drawings, poems and texts gathered in it deal with the themes that will prevail in the iconography of Industrial Music.
This volume also displays ultra rare TG and PTV documents commented by GPO and that are not the same old exponents that a Google image search will yield.(no ticket stubs or tape cover designs here).

Edited by Nicolas Ballet with personal explanations and insights added by GPO, this volume is an essential visual document of Gen's contributions to art and culture from the mid 1960s onwards with a strong emphasis on that most controversial and rewarding period of the late 70s and early 80s.

The second book (Prophecies & Messages) focuses on even more personal and magickal aspects that are the very heart of GPO's life and art, it contains the reproduction of two magical and richly illustrated scrapbooks selected by Nicolas Ballet.
Unparalleled documents of a virtual spiritual journey into he/r occult practices, essential for students of contemporary esotericism.

These books are an indispensible gift for the industrial music fan, the connoisseur of 20th and 21st century art and the novice and experts of the byways of the occult, prepared with the full collaboration of and overseen by Genesis Breyer P-Orridge, it is futile to stress that this no less than a visual companion piece to the Psychick Bible.

https://www.timeless-shop.com/prod/nekrophile-full-set-genesis-breyer-p-orridge-2619.html.