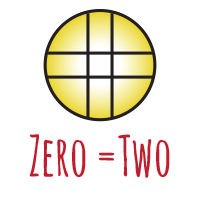 Zero Equals Two is a blog on magical news and culture sponsored by U.S. Grand Lodge, O.T.O. A diverse collective of contributors comb the worlds of magick, art, science, history, philosophy, and more every day for articles and events of interest to Thelemites and other modern free-thinkers and explorers, collecting them on this blog for your enjoyment.
Recent posts
The Feast of Dante Alighieri
2019/09/13

Today, September 13, is the Feast of Dante Alighieri. Born Durante degli Alighieri in Florence, Dante was a major Italian poet of the Late Middle Ages. He is best known for the epic poem The Divine Comedy, which describes the three tiers of the Christian afterlife: purgatory, heaven, and hell. He died of Malaria on September 13 (some sources say 14), 1321 ev.

In honor of Dante's origins in and exile from Florence, please enjoy this recipe from Food52:

First Night in Florence Spaghetti

Ingredients

½ package spaghetti or bucatini
Sea or kosher salt
Good olive oil, and lots of it
1 pint cherry or grape tomatoes, halved
2 or 3 good sized cloves garlic, minced
1 can tuna packed in olive oil, not drained
A couple of generous handfuls of spinach leaves, stems pulled off
Juice of ½lemon, Meyer if possible
Sea or kosher salt and pepper to taste
A good Parmesan or Romano cheese

Directions

Heat a large pot of generously salted water (it should taste like the ocean).
Set a timer for 3 minutes less than the recommended pasta cook time, then drop the pasta into the water and begin making the sauce.
Set a large skillet over medium-high heat, and heat 5 oz of olive oil. When the oil is hot, add the halved tomatoes. As the tomatoes begin to soften, add the garlic. When it's very fragrant, add the tuna and its oil. Break up any large chunks with a wooden spoon. Turn down the heat to a good simmer.
Once pasta is done, use tongs to lift directly into the skillet. Dip out a couple of good ladles of pasta water and add to the skillet. Move everything around and together with your tongs.
Toss in the spinach and add the lemon juice. Move everything around until spinach is just wilted.
Season to taste with salt and pepper.
Grate some good cheese over the top.
Serve with slices of focaccia or baguette so that not one drop of sauce is left behind.

Learn more about Dante:

Places To Donate to the Restoration of Boleskine House
2019/09/13

As many of y'all have heard, Boleskine House and some of the surrounding real estate has been purchased by Thelemites, who've stated their intent to make the site accessible to other Thelemites. The owners include Keith Readdy, author of One Truth And One Spirit: Aleister Crowley's Spiritual Legacy; I note this just for the sake of transparency. If you're interested in preserving and rehabilitating sites and artifacts relevant to Thelema, what Thelemites own it should not be an issue. The building was badly damaged in a fire a couple years ago. It was recently further damaged by what appears to have been an act of deliberate arson. The  owners are looking to raise funds for the restoration of the building and the grounds via GoFundMe and Paypal. Spiels and links are below. If you don't care to donate — that's entirely your prerogative.  If you do wish to donate – the same applies. Thou hast no right but to do thy Will … or follow you more microcosmic impulses as the case may be.

The Boleskine House Foundation has the sole aim to raise money to help restore Boleskine House to its original historical condition. Boleskine House is a famous heritage B-listed estate with a rich history. Erected in the late 18th-century by the Fraser family, the house was later owned by spiritual thinker Aleister Crowley and later Jimmy Page of Led Zeppelin, among many others. In 2015, Boleskine House suffered a devastating fire, rendering it in "ruinous condition" according to the Buildings at Risk Register for Scotland.  As of 31 July, 2019, Boleskine House has now been the victim of a malicious arson attempt and the remainder of the roof has burnt down, rendering the building into further ruin.

Upon complete restoration, The Boleskine House Foundation will place the house in a charitable foundation and open the estate up to the public with the intention to further engage culture, history, heritage and education through the enjoyment of its surrounding gardens and guided tours of the house, along with hosted events that promote the estate's history and legacy.

This campaign aims to raise funds primarily for initial stages to begin restoring Boleskine House, including surveys, roof replacement, and external repair of the building so that the structure is sound and water proof.

Interested parties should visit https://www.boleskinehouse.org for more information on our mission statement and vision for the property after its complete restoration.

The Boleskine House Foundation SCIO is a charitable incorporated organisation in Scotland which is registered as a charity with the OSCR with company number SC049568

https://www.gofundme.com/f/boleskinehouse.

The restoration costs for Boleskine House are estimated to be substantial. The volunteers at the Boleskine House Foundation are seeking creative ways to source financial assistance with the project. Admittedly, a great deal of this burden will rest upon the volunteers themselves and the owners of other plots of the estate, however we will aim to relieve some of this burden through other ways.

We have decided to begin the initial funding of the project with a crowdfunding campaign via Gofundme. You can also donate via Paypal as a "one-off" or as a monthly donation. We will in the future be exploring new ways for people to support our cause through other schemes

https://www.boleskinehouse.org/restoration/funding-and-donations/.

High Res Scan of Original Printing of the Book Of Lies Available for DL
2019/09/12

Keep Silence has posted its high resolution scan of the original edition of the Book Of Lies.

You can DL it for free here: https://keepsilence.org/the-equinox/?filter=333.

And you can support this project (help cover the cost of purchasing the original to scan and associated editing software, etc.) by donating here: https://keepsilence.org/the-equinox/donate.html

 

The Feast of Dame Leila Waddell
2019/09/12

Tomorrow, September 13, is the Feast of Dame Leila Waddell, a violinist and famed Scarlet Woman of Aleister Crowley, a powerful historical figure in magick and Thelema in her own right. Waddell starred in the Rites of Eleusis at London's Caxton Hall. She was a muse to Crowley, inspiring poems like "Duck Billed Platypus" and "Waratah Blossoms." In April 1999, she was inducted into the Order of the Eagle.

In honor of Leila's New South Wales birthplace, please enjoy this cocktail recipe via The Recipe Link!

Outback New South Wales Sangria

4 oz Australian cabernet wine
½ oz Red Sangria mix
¼ oz Korbel brandy
1 oz mango syrup
1 oz orange juice
¾ oz pineapple juice

Pour together and serve over ice.

Learn more about Leila Waddell:

Genesis Breyer P-Orridge Contributing to the Shrine Room Project at NYC's Rubin Gallery
2019/09/12

Manhattan's Rubin Museum will be hosting an exhibit OCTOBER 11, 2019 – SEPTEMBER 14, 2020 featuring the work of Shiva Ahmadi, Genesis Breyer P-Orridge, and Tsherin Sherpa, reinterpreting traditional and religious iconography and practices via sculpture, painting, and video.

https://rubinmuseum.org/events/exhibitions/shrine-room-projects-ahmadi-porridge-sherpa.