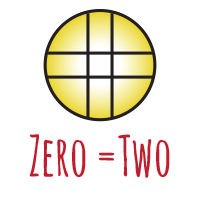 Zero Equals Two is a blog on magical news and culture sponsored by U.S. Grand Lodge, O.T.O. A diverse collective of contributors comb the worlds of magick, art, science, history, philosophy, and more every day for articles and events of interest to Thelemites and other modern free-thinkers and explorers, collecting them on this blog for your enjoyment.
Recent posts

2020/01/24O.T.O Sweden Publishes New Issue of "Solståndet"

O.T.O Sweden has published the latest issue of it's annual magazine, "Solståndet." Their FB page states:

"Do what thou wilt shall be the whole of the Law.

"Greetings of the winter solstice!
Ordo Templi Orientis Sweden presents no. 10 of the magazine The Solstice – "Solståndet"; O.T.O. Sweden's official magazine which is published twice a year in English and Swedish at the summer and winter solstices and is distributed for free to all members of O.T.O. Sweden.

"The tenth issue contains news on the development of the local bodies of O.T.O. Sweden; on our Rose Croix Chapter Polaris annual gathering "Dionysos", the E.G.C. Secretariat and our Electoral College, as well as general news and information regarding the spreading of Thelema on our northern shores.

"This issue also includes two articles on Boleskine House; "The Boleskine House Foundation" by Keith Readdy on the project to restore our Kaaba, and "Latitude 57.2592, Longitude -4.4715" by Frater Abrao on the pilgrimage Swedish members undertook to Boleskine this summer to help out on the first clearance weekend at the site.

"The issue also includes original artwork by Sorores Liv et Halo, plus two extracts from the coming Swedish translations of Crowley's "Tao Te Ching" and "Little Essays Toward Truth".
We hope you will enjoy it!

"Love is the law, love under will.

Order your copy here: https://www.oto.se/.


2020/01/24SEODAH Releases Album Named After Crowley Poem

LouderThanWar published a news item about a new release by the band SEODAH, named after a Crowley poem. The new story reads in part:

"The Rose And The Cross is the second full album from Sound Effects Of Death And Horror (SEODAH). It follows 2019's experimental debut album, Stone Tape, and ambient EP, Jet 9:24, The Rose And The Cross features 6 longform, ambient drones. The tracks are both light and dark, dissonant and melodic in equal nature to create different moods for the listener.

"The compositions were constructed using heavily processed samples of existing SEODAH songs and vocal excerpts, along with heavily processed, live analogue synths and e-bow guitar. t was mixed using techniques to reflect the binaural listening process, to give the sensation of being in the room with the performer.

"The title of the album comes from the poem of the same name by Aleister Crowley, the English Occultist, first published in 1917. All compositions are based on the theme of 'The Ritual of the Rose Cross,' which was designed for spiritual protection and as preparation for meditation."

Here's on 14 minutes-plus track: https://www.youtube.com/watch?time_continue=1&v=IEHPlJZnbmI&feature=emb_logo

Read the whole story here

https://louderthanwar.com/sound-effects-of-death-and-horror-announce-new-video-and-album/.


2020/01/23Aleister Crowley's The Rite of Saturn, A Rock Opera To Screen In Seattle

 

Here's an exciting announcement from Eleusyve Productions!

Hello Friends!

I hope that you're doing well! Thank you for the kind support you have given to Eleusyve productions in the past. It is through the support of people like you that we have made it to where we are today. 

As you may have heard, just this week we learned that our most recent project, The Rite of Saturn, is being screened at the Midway Intercultural Film Festival in Midway, Utah NEXT THURSDAY, January 30th! Our team of Producers, Bob Jones, Melissa Holm, and Jon Sewell have been asked to attend the screening and to be available afterward for a Q & A panel.

This surprise request arrived in our inboxes only this past Tuesday, and we have been scrambling to determine how we can make this work. We're raising money so that at least one (and hopefully two) of us might be able to go to this festival, and we could really use your help. Since launching this campaign last night we have already already raised $650, but we're trying to make it to $1650 – $2300 by Sunday, January 26.

You can read more about the costs of the trip at the Eleusyve web page.

Even a small donation would help us reach our goal. We plan to use the money for airfare, accommodations, and tickets to the festival awards banquet.

You can make a donation by clicking here.

Donations in excess of our goal may be held for unexpected travel expenses, or to be put toward travel expenses for another festival that our fingers are crossed for, the First Hermetic Film Festival. We will hear in May 2020 if we have been admitted to the Hermetic Film Festival, to be held in July 2020 in Venice, Italy.

Thank you in advance for your support. Please let me know if you have any questions about this  goal.

All the Best,

Jon Sewell & Melissa Holm

Eleusyve Productions

Want to attend the screeing?

Eleusyve Productions presentation of Aleister Crowley's The Rite of Saturn, a rock opera will be screened on Thursday, January 30th.

11:00 am – 1:00pm – Screening "The Rite of Saturn" , producer Bob Jones (Musical)
1:00pm-1:30pm Panel Discussion & Q & A with Melissa Holm & Jon Sewell
Midway Mercantile Restaurant, Midway, UT
For more details, see the schedule for THE MIDWAY MULTICULTURAL MUSIC FILM FESTIVAL

 


2020/01/22Advanced Initiation Training Chicago, IL May 16-17

U.S.G.L. Advanced Initiation Training will be hosted by Chalice of Heaven Lodge in the Valley of Chicago, IL on the weekend of May 16-17, 2020 e.v.

AIT was developed by a committee of experienced O.T.O. initiators at the behest of the Executive and Strategic Planning Committees.

Goals

AIT workshops are organized through the Initiation Training Committee of the O.T.O. United States Grand Lodge (U.S.G.L.) under the direction of the Executive Committee.

AIT supports the initiation process of U.S.G.L. in the following ways:

Initiators

Improves personal quality of initiation abilities
Provides resources and support
Builds Initiator confidence and experience

Local Bodies

Cultivates excitement and desire to become an initiator within the local membership
Improves quality of initiations for Man of Earth members in terms of voice and magical quality
Increases the number of experienced Initiators in a local body
Highlights the importance of initiation at the local level
Provides the local body experience in organizing larger, regional workshops
Improves symbolic knowledge of Man of Earth initiates through well-trained Initiators
Provides space for local Initiators to work together and workshop their ideas

U.S.G.L.

Provides professional training for Initiators
Increases the number of experienced initiators on a national level
Brings in-depth training for the presiding officers of M∴M∴M∴ initiation at large
Continually improves initiation standards
Communicates best practices to Initiators
Assists with implementation of requirements for memorization of degrees
Creates sample training materials and supplemental resources for initiation officers, Certified Initiator Trainers, and Sovereign Grand Inspectors General
Provides Initiators with advanced topics in regards to the general principles and practice of our initiation rituals


2020/01/22EROTOCON is Seeking Proposals for its Inaugural Event

The Eastern Regional OTO Conference (EROTOCON) is seeking proposals for its inaugural event to be held on Saturday June 20, 2020. The theme of this conference is broadly defined as an exploration of traditions that explore the concepts of divine sexuality, including but not limited to its practices and beliefs, practitioners, histories, and methodologies. Interested parties should provide their prospectus to the conference proposal committee by March 15, 2020, via email to colinc@abrahadabra-oto.org

Each presentation will be thirty minutes in length with ten minutes following for Q&A and shall be independently judged by committee for inclusion based on the topic's relevance to the proceedings.

This conference is presented collaboratively by the Ordo Templi Orientis Tahuti Chapter (New York, NY) and Knights Templar Oasis (Salem, MA) and held at Endicott College in Beverly, MA, approximately thirty minutes from Boston.